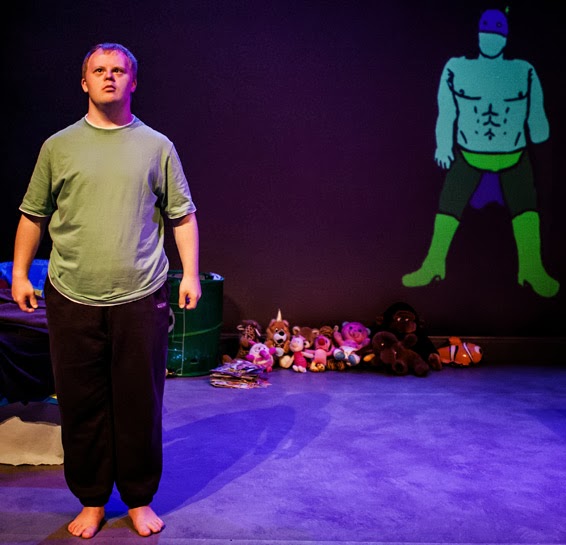 Whenever I hear of an achievement by a child or an adult of Down syndrome, my heart swells with pride. I feel delighted. I feel the emotions, the sentiments, the efforts  and the struggle. I believe we all parents feel the same way. In spite of being continents apart, we all share the joys, progresses, smiles, obstacles and accomplishments hand in hand and heart with heart.
When I heard about this play "Up Down boy" by Sue Shields, I was ecstatic. Wow!! A play by one of my own. Sue is also the mother of the main lead of this play "Matty". And as per National theatre "This
honest and uplifting play was inspired by the extraordinary life story of a boy with Down's syndrome and his mother's humorous and idiosyncratic perspective on bringing him up
.
This play   was initially shared by "Hayley Goleniowska" in one of her blog posts and I couldn't have thanked her enough for bringing this to us all and sharing this outstanding star with us. Hayley watched the play and met the actors; she has written all about it here…
I know, I might not be able to watch the play but just the fact that it touched so many hearts and changed so many assumptions, made my day. This is a Down syndrome awareness month and I can only ask everybody to go and watch this if you can. You will come home enriched and proud. Here is a little insight from the play…
I am sure it will make your day as it made mine. It will make you proud and would make you start believing. Believing in the stars our kids have got in their eyes and the clouds they have got in their hands…!!
This blog post is part of a blog hop 31 for 21 for down syndrome awareness month.
Comments
comments