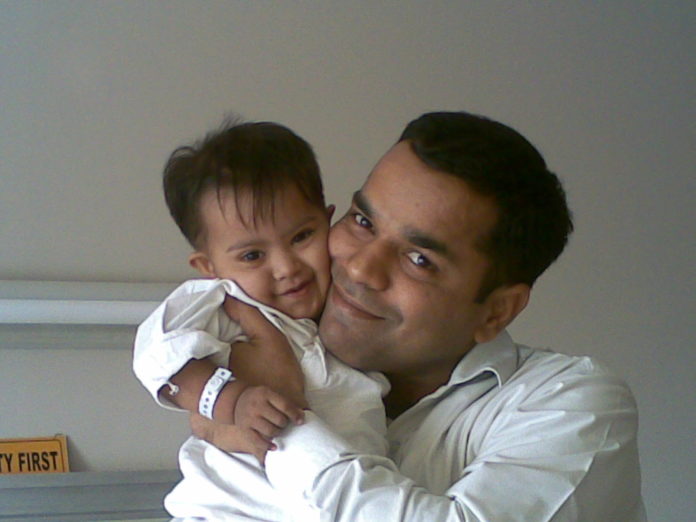 Brooding over Guilt is most parents' favourite past time, more so if they are a special needs parent. From blaming themselves for inflicting the disability in some way or the other to over analyzing their actions and parenting ways, guilt trips come with the gift of parenting.Though it is not completely avoidable but being remorseful for not being able to do things can prove to be potentially harmful for children, as one might atone them for their disability. Somebody has rightly said, "Rolling in the muck is not the best way of getting clean". So if you think that you too have an extra past time habit of dwelling on some guilt trips then read and find out what is 'your poison'
1. Guilty of being the reason for the disability:
No research till today has fully undermined the reason of a disability; Down syndrome, Autism or anything else. It is still unsure how heredity, environment and other factors can cause the disability that most mothers are inclined to feel guilty about. Often parents go through their own emotional and psychological roller coaster ride to adapt to the extraordinary needs of the new member of the family.
Mothers especially feel complicit in their child's disorder and would embark on the unreasonable guilt trips. This urge needs to be resisted all the time, before it takes a life of its own. Guilty should be those who bring their children into this world and walk away. By being there for your child, you are doing the best that you can. The truth is 'You did not do anything to make it happen and you couldn't have done anything to prevent it.' Say this Mantra to yourself every time you feel that guilt building up and move on!

2. Guilty of not being able to spend enough time with your child:
With patronizing suggestions on and off line, We've been told countless times to be consciously teaching and designing new activities to enforce learning at all times, more so in case of our children with special needs. This results in expectations from our own selves to be with the child every minute we can and then some more, which is not always possible given our obligations towards other family members or in the case of both parents working.
It is assumed or suggested that unless you are putting in an effort, they are not learning, which is not entirely correct. By trying to be with them in every single frame of their lives, we, parents are not giving them a chance to play by themselves or learning imaginations by pretend play or exploring and finding out stuff on their own. It is extremely important as well as required for the children to be able to spend time playing alone and not just try to achieve the next milestone or pre decided goal. Randomness of learning can be unique. So do not feel guilty if you are talking to a friend over the phone or are spending some more time in the office because that is making your child a little extra independent!

3. Guilty of not listening to other parents and families:
Six years ago when my daughter was born, I used to long for help from older parents and communities. There were a few blogs or forums but unlike today there wasn't an ocean of information. which in hindsight proved to be a boon as I was not constantly over analysing and pondering what to do next or comparing my child with others.
In this age of over shared Facebook statuses and pinterest parenting, it is imperative that parents should not lose control. You might get bombarded with advice by well meaning others, or can get overwhelmed with discussions on support groups but you, as a family should understand that you are on a steep learning curve and it will take time for you to decide what is important and what is not. You cannot possibly get all therapies or meet all the parents and follow all the Advice. As I always say, our children are more normal than 'different', and you might not need all the suggestions and advice available in various forums. So be in control, decide what is useful and stop feeling guilty for not taking up every appointment, service and advice offered.
4. Guilty of not getting enough therapies:
My daughter had the early intervention therapies for about two years after she turned 3. I used to take her thrice a week for OT sessions. We tried a few speech therapies but they didn't go too well. Those days were not easy because I was working and we had to go to the therapists' office which was not really nearby, every alternate day. Not to mention the money which was digging a BIG hole in our pockets.
It was extremely exhausting and after seeing my daughter cringing at the thought of having one more session, one fine day I took her off all the therapies.
Now it's been more than 5 years and I can't be happier. She used to be so tired after all those sessions that she didn't use to be the little naughty girl she is today. By writing this I am not implying that the therapies don't work. They do work but you should decide how many and for how long? Most therapies may help but all have a cost in energy, time and sometimes travel. And more often than not the value of most therapies is probably over-rated by most parents. Decide what exactly do you need from a therapy and then be objective about it. But don't underestimate the family experience.
The everyday life too can help children progress much more than a 30 min session with a therapist. Don't undervalue the parenting skills, daily communication, and interaction with siblings. These all have huge effect on progress of children including children with Down syndrome or other disabilities. So believe in your all day every day communication with your child and stop feeling Guilty of not getting all the therapies available.
5. Guilty of having a life of your own :
learning to raise a child with a special need would not come overnight, it is a process which will move you, tire you and most of the time exhausts you. The challenges would change as your child grow up. In this entire adapting, learning, teaching cycle, do not take yourself granted!! My Mother-in -law always says that a Woman (not the Man) is like the 'Engine of the Train' while all the members are bogies and unless the Engine has the energy and the power to pull all, it cannot take the train to its destination. So refuel yourself whenever needed.
Take a break, meet friends, work on your hobbies, and spend time with your spouse. Basically have a life! If you have one, your sweet little precious would learn to have one too.The other common favourite guilt trips that mothers would like to go on to can be anything from giving their kids fast food, yelling at them or letting them watch TV. Trust me, No mother would judge you if you do any of that once in a while (if one does, she is not real!) so take it easy. This child is here to stay and so is your parenting skill test. Don't push too hard. Enjoy the motherhood and bury the Guilt hood.
Love
Aarshia and Mama
Comments
comments