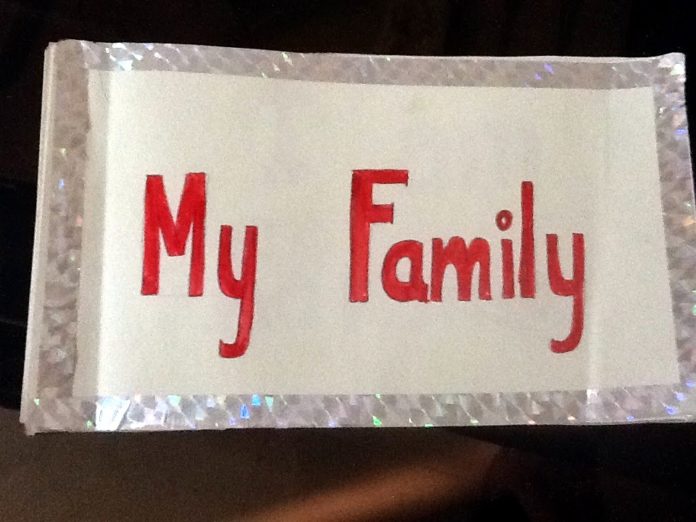 Finally got down to making the book for Aarshia. Tried to make use of the available resources that I had at home. Old sheets, pictures, fevistick, red marker and oodles o
f patience!!
Initially thought, I would paste pictures on the right page and the text on left ( like in most children books), but after a little research got to know that its a better idea to keep the text 
first and then the picture on the next page. The rationale behind this is that, our kids are super smart as we all know, so instead of actual reading they would just look at the picture and say what we want to hear .. So to induce the right reading approach this is one of the suggestion that I really liked…following the research, I finally came on the making of the book…
And here is how it finally looks…
This is how the book looks and those of you who think I didn't quite score on creativity..it is only because the book is supposed to be this plane with ONLY the text and nothing else ( no boundaries, no outlines, no drawings to distract )…hope you will get some ideas of your own.
P.S. Don't forget the flash cards for the new words that you are going to introduce in the book..
Do leave a comment if you like the post or have some suggestions for the same…
special thanks to Natalie Hale of Special reads for special needs for the wonderful insights into teaching reading to our kids
Comments
comments