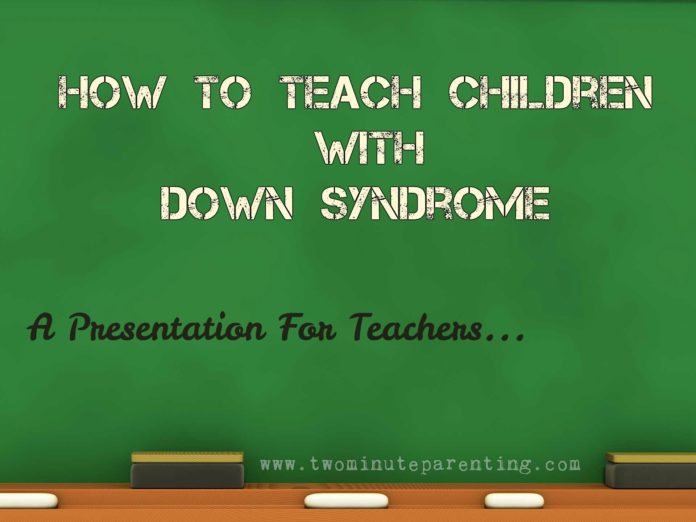 When I was called to make a presentation in Aarshia's school last year, I didn't know what would constitute a good presentation? Should I try to reach out to their emotional side by showing beautiful pictures of Aarshia and other children and explaining how they are no less than the so called 'typical' ones. Or should I have a ppt of all the achievements that our children have made all over the world, and tell the teachers how our children are defying the age old prejudices. Or better still should I have one of the many beautiful freely available videos with really nice music in the background to spread happiness and awareness!
After giving it a thorough thought I realised that the NEED for the presentation wasn't  really to spread awareness! At least not a primary one. The need was to PREPARE the teachers and the other staff members about the needs, wants, capabilities, and limitations of Aarshia and other children like her. The need was to EQUIP the teachers with TIPS AND TRICKS to deal with the day to day issues, to give them practical SOLUTIONS or basically an INSIGHT into what works and what doesn't. Also the dire need was for them to understand all the DIFFERENT METHODS that I had adopted to teach her and also to have GREAT EXPECTATIONS from her just like I do.
Keeping in mind all the above factors I made the FOLLOWING presentation. My ten years of experience as an educator came handy and I could make it as objectively as possible to keep away the emotions and to avoid making it patronising.  I am so glad that it was not only received extremely well but it actually HELPED many of them know things and ways to deal with certain situations which they were finding difficult to deal with! Since then it has been shared and presented in many schools by many parents and it has helped not only the teachers but also the support staff and also other parents to gain a little better understanding about our children.
I made this with a lot of research, interactions and of course with my personal experiences. You are welcome to download and share it with your school ( of course you'll have to customise it) and have a meaningful dialogue about your child with the school. You are also encouraged to give suggestions in the comments which may help other parents in future presentations. Here we go…
I am also attaching another presentation that I had made when I had applied for Aarshia's school admission. It was about 5 years ago and this presentation helped me secure admission for her in 9 reputed mainstream schools. This may help new parents who are worried about their kid's school admission. I have written about my experience about the same in one of my old blog post here … Sorry, Your Special Needs Child Is Not Allowed In A Mainstream School !
Comments
comments