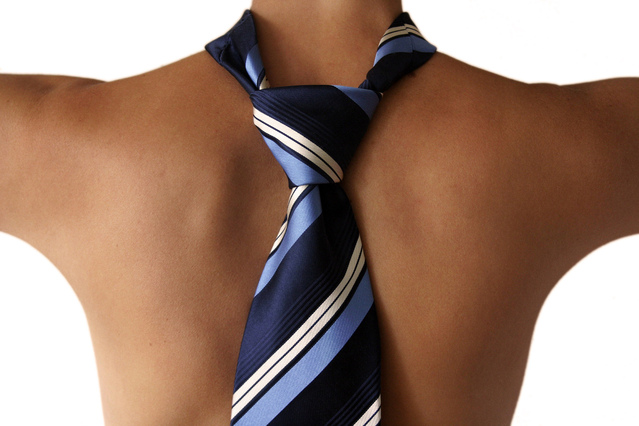 I believe 'Home-Management' should be taught in premier business schools. It is no less than any MBA or a degree of law. Ask a mother who is probably a Harvard school graduate but can't make heads and tails of  laundry business or spring cleaning!
The truth is none of us were taught these skills. We never got trained in home management, home organisational abilities, cooking to save our lives or on cleaning (how, when and how much).  We figured most of these by observing our mothers (not too keenly though) or by figuring out on our own. Failing, struggling and then finally coming up with solutions that work for us.
For men, house work can always be a choice but if you are a woman, it's more of an expectation or even obligation. It is also a gift given to a privileged few. Come to think of it, there are women who'd just get it right first time almost like they are speaking their mother tongue and there are others for whom it is more of a second language started at 30!
I wanted to understand the minds and lives of certain home makers who are sailing through this never-ending struggle of laundry, dishes, home works, sports classes, nutritious food and everything else effortlessly. Those who are this generation's super moms.  These are not some hard to believe moms on internet who have eight hands and a team of assistants. These women are the ones I know personally. I've seen them being in control of their lives and houses. I've seen them smile through unannounced house guests or the maid's uninformed leaves. I spoke to each one of these women and tried to understand, how do they work differently? What makes them so productive and how and what moms, who are struggling to organise their homes better, can learn and carry out their doable ideas and strategies.  Yes, they shared some of their golden tips and tricks and here I am presenting you with all the pointers that I believe will transform your life, home and YOU!
1. Identify, Accept, Take Charge and then DO IT !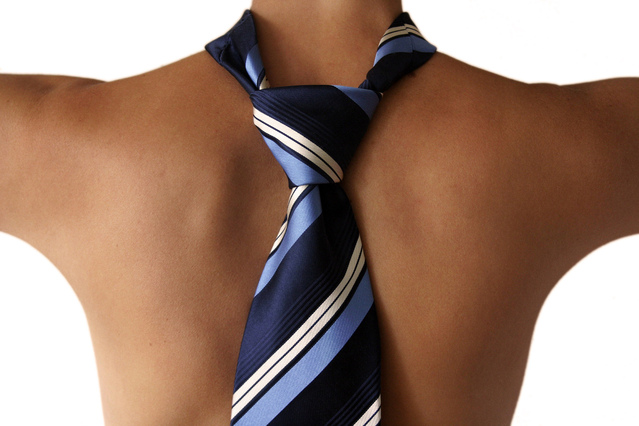 'Taking Charge' is very different from letting the house work on its own and trying to fit in wherever needed, or fix whatever needs to be fixed. It is like being the main wheel than the spare one. You are in this 'home-managent' thing for a long haul, so you will have to take control of the situation.  If you think there are areas that you struggle with, you need to first identify and then accept them.  Only then you can ask or reach for solutions! The key is to have clear struggle pointers that can be dealt with one by one. 
For example, If you feel your kitchen can be made more functional by investing a few hours; DO IT! If you feel children are spending too much time on iPad or laptops; enforce a routine and be strict about it. If you've been wanting to have a small kitchen garden or spend more time with your husband, MAKE A TIME-TABLE AND DO IT!  Plan, enforce and plan some more. It is your home and if you are not happy with your surroundings or certain things, it is only going to leave you with negativity.  You are the anchor of the house and have the responsibility to not only run the household well but also raise the next generation of people, so take pride and bring in gradual changes to help everyone appreciate the happy place called HOME!
2. Respect Time And Time Will Respect You:
This was the most common and stressed on topic from all the five women I spoke to. For all of them the 'Time-management' is THE key. VarshaSolanki, a home maker with a really beautiful and warm home shared, how her day runs strictly according to the clock and how the breakfast, lunch and dinner are always served at the same time every day. "If my maid doesn't turn up, my routine doesn't get affected. I wait for 15 minutes and then do the work according to the time it is supposed to be done in."
Similarly another mother 'Veena Jha,' who is a teacher shares, how she prepares everything that can be prepared the previous night; from clothes, to cutting the vegetables for lunch or breakfast and even keeping everything back to where it belongs!  
Now these words don't seem extraordinary; we keep reading them on almost every other video or other organisation site but the fact is that you hear them often because they are EXTREMELY IMPORTANT! Let me give you some examples:
Varsha

 

Solanki

 spends 20 minutes sorting the refrigerator every morning. She says "I hate to waste food so if we have left overs that 

can be

 used, I would like to know in advance rather than realising two days later" also "if there are leftovers that she knows would not be consumed anymore, she packs them in nice boxes and gives them to the sweeper the same day." She also plans all three meals in the morning and does all the preparation in the morning only. So once she is out of the kitchen at 10 AM she is out for good!
For 

Deepika

 

Bisht

, a work from home mother, it is all about prioritising. She says she is at her productive best when her son is in the school and doesn't waste any time in those hours. She likes to wrap up all her household work before 9:30 to start her office work.

Bhawna

, who spends long hours in her corporate job swears by stacking the refrigerator and her pantry every week. " I am hyper-paranoid, and since I come home late in the evening I neither have the 

desire

 nor the energy to go to the market to buy things, and stacking keeps me in better control of my kitchen. So my weekends 

are planned

 

accordingly

.
 3.  Stick To The Routine: It Keeps You From Going Crazy:
I know it has been said a thousand times and a thousand times more but all the women that I spoke to swear by this word 'ROUTINE'. According to each one of them 'Routine' is the most underrated word in women's dictionary. When as a central force of the house a woman devises or has a routine dedicatedly and consistently; the house moves around it. There is no better way to do it than ACTUALLY DO IT!
Now you must be wondering if you even need it? Let's make it simple! If you feel that precious time is wasted everyday and nothing gets done on time. When at 7:30 PM you are still thinking what to cook for dinner? You  ABSOLUTELY NEED a time-table and once you make it, put it where everyone can see it. You don't have to have a  stop watch or be the strict warden here but you can always manage your day better without being the nervous wreck! If you start appreciating your time, everyone else will too. If you have kept some time for yourself, your family members would soon realise that you are not on their 24X7 call.
Varsha

 

Solanki

, the beautiful home maker, shares how if no one is present at the dinner table even after the reminders, she starts eating and then everyone quickly join seeing her eating alone. She further shares how 2-5 PM everyday is her own time to unwind so if someone needs a snack or something else in those hours, they are welcome to make that on their own.(Superb!)

Deepika

 

Bisht

, the work from home mom, shares how her sticking to a routine in spite of staying at home has helped her get the most sales and incentives! "I go by the clock" she says. "It keeps me from deviating to the distractions."
 4. Share The L

oad

 – Learn To Delegate:  
I love this line from my dear friend, Bhawna, "Women need to learn to be good managers, not good labourers."  A typical woman in India makes three meals a day ( mostly from the scratch) among other hundred thousand chores, and it is extremely important that she prepares not only her husband but also the kids to share the responsibilities of the house . "It is crucial" as Nina, the doctor who runs her own hospital suggests, "when you bring the family together by sharing the responsibilities, it brings a sense of belonging to each member of the house." She further adds, "The house should look like a shared project, and not just the mother's sole proprietor company".  She shares how even when her kids were 5 and 7, they used to prepare their own list for the vacations and pack their own clothes and toys. "It wasn't important how good they did it, the important part was that they did it" she recalls. I share Nina's vision too. My son has an everyday responsibility to fill all the water bottles and set the dining table for lunch and dinner. It is important that children understand that it takes work to run the house and everyone should do their bit.
Also, there are other things that can help.  If you have made the house system automated where everything is kept where it belongs to,  soon every one would follow that subconsciously! The important piece here is being the role model! Understand that when parents complain about housework they're teaching children to dislike chores. Children need to learn that housework and chores are a part of life. You can work side by side with your children and try to have a little fun while doing housework. Singing songs together can really make the time doing chores more enjoyable!
(Here is a FACT you'd love) A study published by the Journal of Family Issues, researchers from the University of Missouri, Brigham Young university and Utah State University found that married couples are happier if they share household responsibilities. ( Now you know what to do, right!)
If your children are over six years, they can help decide which chores they'd prefer. You can decide all this over a family discussion. This can reinforce that 

the

 family contributes to how the household runs.

Bhawna

 shares a great example here, "My husband has a keen eye for cleanliness, so he is the 

incharge

 of the maid who comes for cleaning while I am busy in the kitchen. That way my workload 

is shared

, the maid isn't reporting to multiple people and my husband is happy to do it since he is very particular about cleanliness!
 5. Live, Learn, Live some more:
None of us are perfect. We all are exploring, learning, trying, implementing and then learning some more. The key to make it work is to keep learning and be open to the ideas. All these women shared how they don't compromise on the time they take out for their own self. For their hobbies, parlour, meeting friends, going to gym, yoga classes or just to unwind. Each one calls this time the most important to rejuvenate. Looking after yourself is like wearing the oxygen mask first and then helping the others.
Deepika shares how whenever she feels the routine is getting to her, she plans for a quick weekend getaway and come back ready. For Nina Vaidya, it is her exercise regimen in the morning which is her favourite time. "I've never stopped physical exercise EVER. I believe every woman owe this to themselves" Varsha says. "I love to be in shape and feel good when I still get complements at this age. Vanity is important part of being a woman and one shouldn't overlook it." Veena Jha, is impeccably dressed every time she steps out, " I like to dress well" she says, "I don't ever step out in my pyjamas!" she smiles. I realised, all these women share one more important thing other than everything else. They are all passionate about living, about their houses, about learning new tricks, about meeting new people and above all life in general.
I hope you all beautiful women learnt a trick or two from these super women. If you like to share one of your good house keeping idea with us, do write in the comments below. who knows you might be helping someone in need!
Stay Happy!
Comments
comments