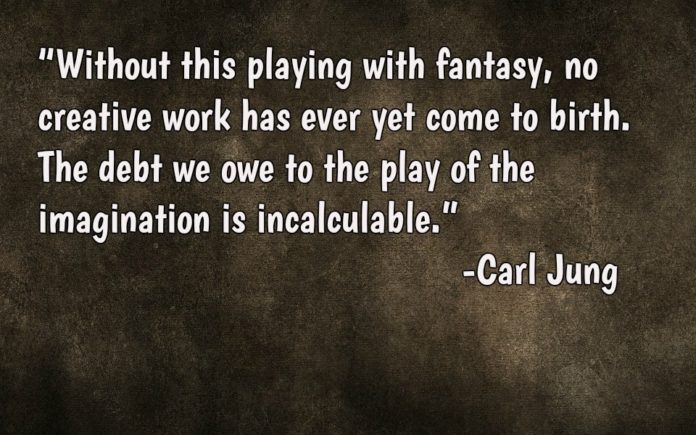 What remarkable lines about the power of imagination and creativity.  Every child is unique, creative and has an innate power of imagination. We, as a society or parents can divide them into the groups of the geek, the creative, the outdoorsy or the outspoken, but their curiosity, need to explore, innovate or invent can never be divided based on their personality type. It is because each child is a creative soul and needs his interest to be sparked. As parents all we need to do is to ignite their passions, so they can create, question, learn and unravel the mysteries around them freely.
The world owes it to the next generation to help them become passionate about learning and experimenting because this is one skill, which is going to set them apart. As research suggests, the best way a child can learn or be excited about learning is through 'Play.'  Play helps build self confidence in children by giving them a sense of their abilities. When their own little experiments or DIY activities gets completed, it gives them a sense of achievement. When children are at creating something out of nothing and are absorbed in the process, it helps them understand the power of concentration.
My son used to make elaborate models out of his old toys, HotWheel cars, cardboard boxes and some junk. It used to be beautiful, huge, models of cities with buildings, cars, parks and the zoo. It used to take him days to build one set, but his passion used to help him stay at the task. Thanks to similar such activities, he doesn't need to be reminded to study even now and is one of the brightest in his class.
As an educator, I understand the value of a toy or free play. A toy is not just a toy. It is a medium of expression. A toy, itself can be a good play buddy, but when you make this a tiny part of a bigger exploration or setting, that's when the magic happens. The basic rule of choosing any toy is to ask yourself
If the toy is appropriate for the child's age, skills and abilities,
2. If it can hold the child's interest,
3. If it is well-designed, or if it is durable,
4. If it will help him express his creativity!
If the answer to all of these are yes, one should go ahead. Similarly, free play doesn't need to be always designed. It should come naturally and instinctively. Best learning happens when children indulge in unstructured, free play. A DIY activity seems to be a great way to enforce the same.
Which is why, when I saw the latest video of #BuildWithHotWheels by Rob, it gave me immense happiness. The video is not just about owning cars or the tracks, which most of our children already have (my son had about 60 HotWheels cars), it is mostly about putting your imagination to work. It is about some serious work cum play.
The DIY activity of creating a space station was nothing short than brilliant. A new terrain which was literally out of the world. There were beautifully made space shuttles, satellites and space environment created with juice boxes, plastic cups, cardboard tubes and empty bottles. What a wild run of imagination! Who could've thought? The best part was the #EndlessPossibilities of creating various permutations and combinations since all the connectors or tracks are compatible with each other.
Indulging in such hands on activities should be encouraged for children. The latest #BuildWithHotWheels is one such fun and educational play experience. And if your child is going to have as many Christmas holidays as mine would have, such series become more of a need than an indulgence.
#BuildWithHotWheels have many such inspiring videos which you can access on their official Facebook page and learn to create more such models.
Here is a link to their Facebook page : https://www.facebook.com/pg/hotwheels/videos/
So what are you waiting for. Watch this super amazing video with Rob and get down to creating a similar space station and don't forget to add your own piece of creativity and individuality to it!
Happy playing!
Comments
comments