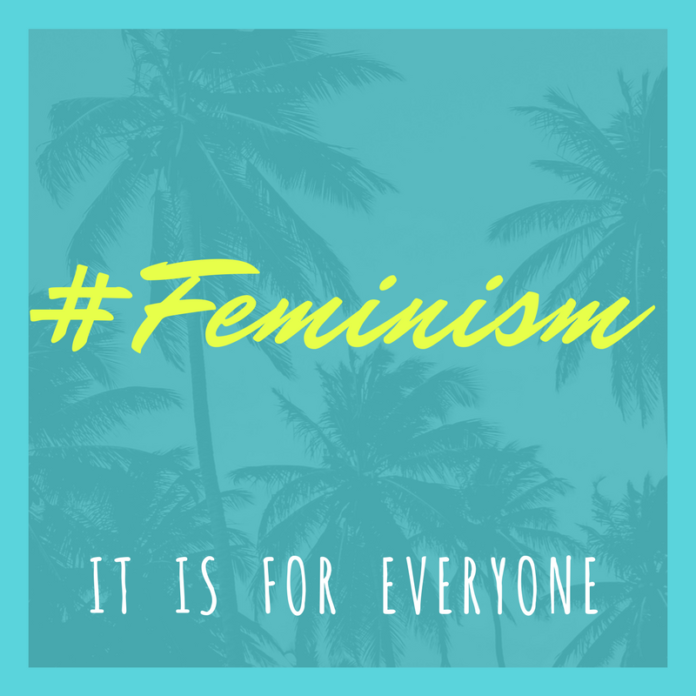 This happened recently. I am in the wrong side of 30s and was going through an early onset of mid-life crisis where I was extremely unhappy about my job but wasn't able to leave it. My safe full-time job provided me with a perceived notions of 'independence,'  and I am not only talking about financial independence! Having a safe and stable job for a middle class woman in a country like India is like having the philosopher's stone. But the truth is, I wasn't happy. Everybody in my family knew I wasn't happy but still the fact that, I was an educated woman somehow made it difficult for me to take the decision of leaving my job and become a 'housewife!'
The financial aspect of it was big but wasn't something that couldn't be taken care of. Even then the decision was gigantic!
I could make up my mind only after two long years.  Of course, many people including my parents were not happy with the decision. A good old friend, who I shared the news with told me that she was shocked to hear about it because she always thought of me as a feminist! I replied that I am still a feminist and will always be! It was difficult for me to understand how me leaving my job makes me any less of a feminist than my friends who are rocking it in the job sector. I am me, I am not my job! My job while an extension of me, doesn't define who I am! I was happy to have found this freedom to break away from stereotypes.
The conversation with my friend made me wonder if this is because we, women have started associating our worth and identity with the job we do! Yes, it happens to men too and I am not saying it is alright for them to feel that way. A job is merely a job, which people take to make ends meet, it is not a job only when it is a passion which I totally understand.
While growing up, 'Feminism' was a word I got quite attracted to. I used to (not that I don't do that anymore) call myself a proud 'feminist' and put forth most of my opinions looking through the lens that I had bought with the ideology it provided me then. I grew up in the 80s and 90s when the third wave of feminism had taken over the very important first and second wave. The women liberalisation was flowing free in the air!
I believed with all my heart that 'a woman is only considered equal and is given any importance if she works out of the house and brings home money,' and anybody suggesting otherwise was pure evil. The ideology was fancy, modern and gave me a sense of pride. I felt a part of the movement which had helped all women coming into mainstream and contributing  in the affairs of the world. Seeing Kiran Bedi, Indira Gandhi, Princess Diana, Mother Teresa and Oprah Winfrey was almost like a chicken soup to my feminist intellect.  The thought that every woman has to work and have it all, was fed to us through liberal magazines, parents and every other media we were exposed to.
I too was heavily invested in the wave; the emotion and the frenzy of me being equal with men, and having it all was the only way forward. I was told that a woman's worth is her financial freedom.  And there is no use of her education if she is not working. The 'housewives' or 'home-makers' were looked down upon and were thought to be those who either didn't have the 'ability' or the 'education' to work. And then I met another lot. And I was blown away!
I remember reading about  these real empowered women who were quitting their jobs and pursuing alternate careers or were just staying home to look after their children or follow their creative interests. Initially I thought there are only two reasons why a woman would not work; either she is not educated enough or her husband brings a lot of money home!
But I was seeing these middle class women who could surely use a second income, leaving their jobs and asking for flexible hours or work from home options. Women were prioritising their lives and society's demands. This was like a revelation! I began to realise that satisfaction and happiness is becoming more important than a pay check. I also figured that people were taking a control on their needs versus greeds, and were learning to enjoy in less money.
My prejudices were shattered to see this version of feminism.
But this did make me question the ideology that was presented to me in the guise of 'feminism' and its cliche interpretations that I was made to grow up with. I realised what feminism meant in 70s wasn't necessarily what still holds true!
You may also like:  My Imperfect Fight For 'Perfection'!
I began to realise that there's so much more to life than living life by a corporate time-table. Women everyday are selecting their own goals and it is liberating because feminism doesn't always have to be found in the context of a traditional nine-to-five job. And I also believe now that these beliefs and learnings can be applied to men as well as women.
I often talk to mothers who want to leave their blood-sucking jobs, but think it's almost a blasphemy sitting at home after you've invested time getting educated. 
"I wondered if education only translates into success when one has a job?" Do the skills needed to run a home and raising a new generation is always the accidental outcome of education and not the primary one?
I've also seen and it's only from my own experience that women who have significant education and vast job experience, find it rather easy to leave it all and accepting their new role as mothers or travellers or life long learners (I know at least 15 women who left their glowing careers after IIT, IIM and are doctors). It could also be because they don't really have much left to prove to the world or society and they also have more potential and confidence to earn a secondary income in their new circumstances. However the women, who feel a stronger need to establish their respectability through regular employment are more often at entry or middle level positions.
This word 'feminism' made me think about perspectives. I wanted to find its real meaning  and whether it holds the same  meaning for all women? The answer was NO!  Feminism is as INDIVIDUAL to every woman as their circumstances are. To be able to make a choice of leaving my job and stay at home to write and raise my children, can be the 'feminism' for me, while for another woman, it could be the choice to have to a job without feeling 'apologetic!' I realised 'feminism' also isn't only about women having a job as is popularly understood or propagated! Feminism is about 'Having A Choice' in a man's world.
So what is your idea of feminism?
Comments
comments